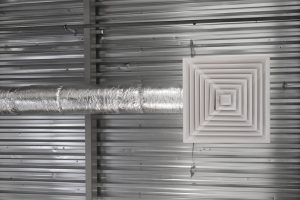 With the cool weather behind us, and the warm summer months just ahead, now is the time to prepare for making the switch from heating to air conditioning. With the warmer weather comes that overwhelming temptation to open the doors and windows to invite in the fresh air. This can add an additional load to your cooling system, especially for businesses with patrons who plan to stay a while. An air conditioning breakdown can mean that your customers are looking elsewhere for a place to beat the heat.
Commercial refrigeration is another system that's critical for businesses in the summer months. We highly recommend scheduling a maintenance and inspection for your air conditioning and refrigeration systems to find any worn parts or problems before they become a crisis that interrupts your business.
Our residential customers may not have the same concerns, but home comfort is still very important, especially for those who don't tolerate the heat very well. A few easy steps can help prevent any problems when you start up your cooling system. You won't want to discover issues just when you really need that air conditioning system to be ready to go, so here are a few tips for making the switch from heating to cooling.
Shut down your heating system
Start by switching your thermostat from whichever position indicates heating to the 'off' position and onto the 'cool' position. Some older furnaces are equipped with a pilot light, and if you have one of these, you'll need to turn off the gas supply. There's no better time to change or replace your air filters, so inspect them to see what condition they're in. That way you'll be starting off the season right, knowing you have clean air circulating and that your air conditioning system won't have to work as hard to deliver air through clogged filters. If you encountered any heating issues during the past winter, it might be worth your while to consult with an HVAC specialist, to be sure that your furnace or heating system has no major problems.
Prepare your cooling system
It's worthwhile to go through a few steps to prepare it for the heat of summer and ensure your cooling system will be operating at peak performance. First, check to make sure there are no covers or lids still in place that might have been used to protect your outdoor unit through the winter. You won't want to start up the air conditioning system with any covers still in place.
Clean the entire area around your outdoor unit to remove any clutter or debris that may have accumulated. If you have any branches or shrubbery near the unit, make sure these are removed so they can't interfere with normal operation. Inside, make sure that there are no pieces of furniture or storage items blocking the vents. You may want to use a vacuum's hose attachment to remove the dust and dirt that has accumulated around the vents.
Have your cooling system inspected
Even if you're a little reluctant to go through the expense of having an HVAC technician inspect your cooling system, it will be money well spent, as it will help to ensure that you have a hassle-free summer with your air conditioning. Any parts that need replacement will be identified during this inspection, and the entire system will be fully tested to ensure that it's operating normally, and capable of providing conditioned air throughout the summer. A typical inspection includes replacing filters, cleaning the condenser and evaporator coils, and ensuring that refrigerant levels aren't low. We'll also test the fan, safety controls, electrical connections, and thermostat to ensure that everything is going to run how and when you expect it to. We inspect all moving parts and belts of your cooling system and lubricate them to ensure that the motor is running quietly and smoothly. Cleaning the blower assembly and drip pan can also help to reduce odours and improve air quality.
If it happens that you have an older cooling system that's showing its age and operating less efficiently than it once did, it's also good to know whether it will need fixing or replacing. The good news is that today's extremely energy-efficient cooling systems can really help you save money on your energy bills and will also enhance indoor air quality.
Whether you are a commercial business or a homeowner, call Pacific Air Mechanical to schedule your HVAC or commercial refrigeration maintenance. Your comfort is our business!