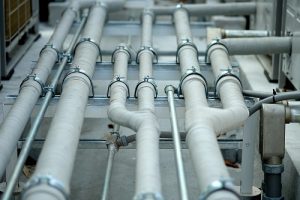 Businesses in the Comox Valley and the surrounding areas have some of the most extensive HVAC systems. For this reason, it helps to ensure your commercial refrigeration, air conditioner units, and heating systems are in excellent condition. You need to schedule periodic maintenance and inspection to identify potential issues and fix
them before they worsen. Plus, it helps to ensure a pollution-free and comfortable environment for your clients and staff. Keep on reading to learn why you need commercial HVAC services from Pacific Air Mechanical.
1. Boost Your Equipment Lifespan
Regular maintenance is even crucial during seasons when you depend heavily on your units to ensure a comfortable temperature. Failure to do that means the durability and lifespan of your unit and its components will be negatively impacted. Also, it will increase the cost of using and owning HVAC units. For example, clogged and dirty filters limit airflow through the unit. In this case, your equipment may struggle to work normally, and this strains other parts of the unit. When not resolved, these problems will undoubtedly reduce the life of your system. You can avoid this by working with an HVAC company like Pacific Air Mechanical to replace your filters and fix other possible issues.
2. Reduce Your HVAC Bill
As a business owner, you have plenty of bills to take care of, and the last thing you want is an increasing HVAC bill. Experts note that HVAC units are responsible for about 40 percent of the total energy use. This can increase by 10 to 20 percent if your systems are not well-maintained. You can avoid this by keeping your units running at peak performance. This means you have to fix unfamiliar noises, airflow problems, and refrigerant leaks. When you keep your units running properly, you're likely to cut your energy use by 15 to 20 percent. Keep in mind that only regular
maintenance will help you realize energy savings.
3. Reduce or Avoid Costly Repairs
The truth is that businesses in Comox Valley & Campbell River areas have some of the most complicated HVAC systems. As such, substantial repairs on these units can be a pretty costly affair. Some businesses also tend to perform quick fixes designed to solve short-term problems, and this can prove to be pricey in the long run. Some of the costly repairs you're likely to experience include broken fan motor, major refrigerant leak, and faulty compressor and coils. Gas units may also experience problems, such as constant recycling and low heating temperatures. In this case, it helps to contract licensed gas fitters to check the issue. Working with expert HVAC services like Pacific Air Mechanical can prevent the worsening of these problems, which will certainly attract hefty repair costs.
4. Improve Indoor Air Quality
Airflow problems and dirty and clogged filters are some of the common problems businesses in Comox and Courtenay experience. The result is reduced indoor air quality that affects your workers' productivity and makes your customers uncomfortable. Such an environment is certainly not conducive to allow business growth and success. You need to know that poor indoor air quality can lead to a headache, stuffy nose, and irritation of the eyes, throat, and nose. Our HVAC experts can check the ducts and plenum to clear them of any contaminants and dust particles. Keep in mind that your indoor thermal conditions depend on the operating parameters and design of your HVAC units.
Get an HVAC Pro – The Takeaway
As a business owner, it's your responsibility to ensure safety and performance of your HVAC units. Regular maintenance and inspections will go a long way in boosting your equipment lifespan and avoiding costly repairs. Most importantly, it's advisable to work with commercial HVAC professionals – like our team at Pacific Air Mechanical – to ensure quality maintenance for all your units.